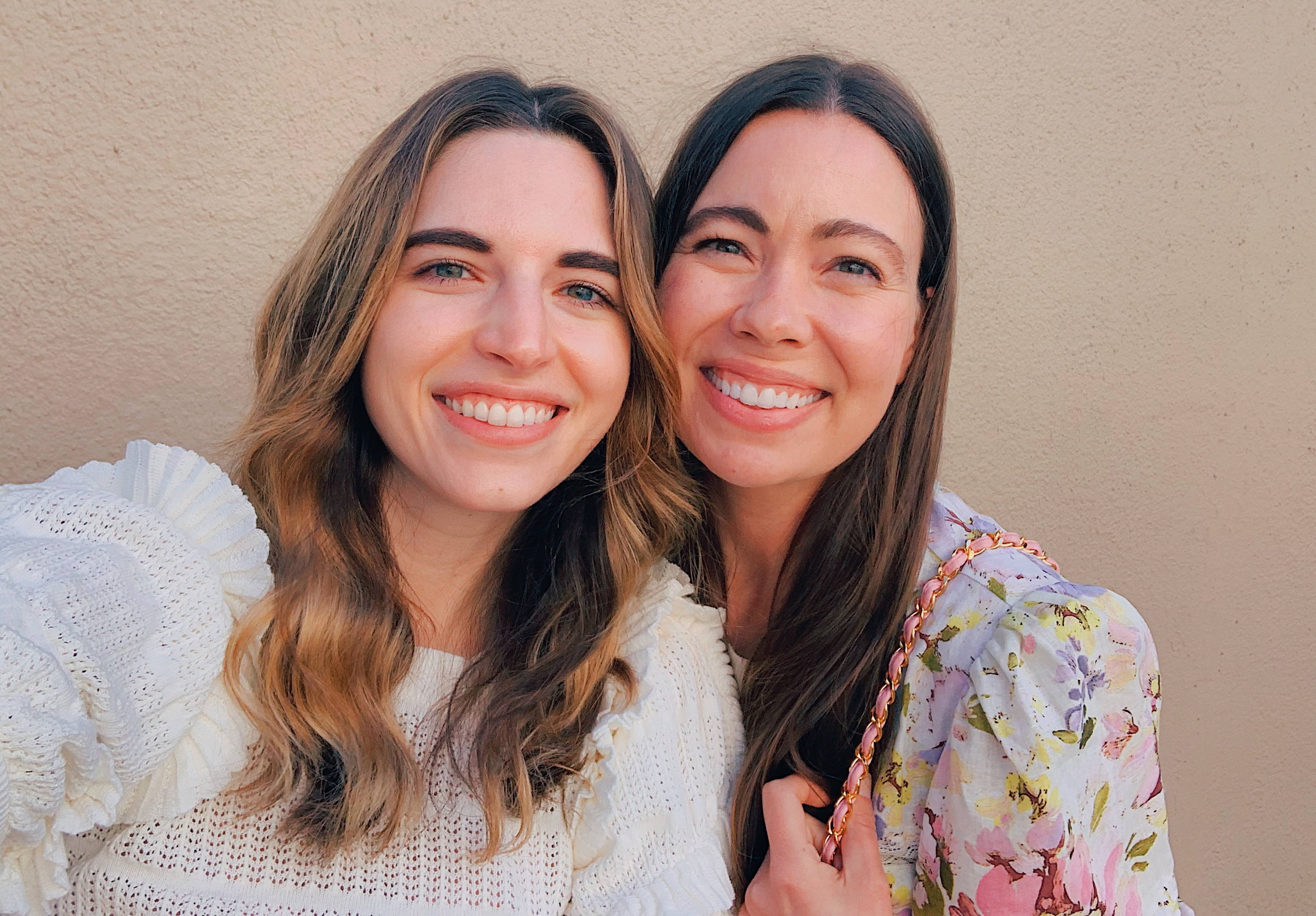 1. What are you feeling inspired by lately?
Emilee: Y2K style! I have been re-visiting my Teen Vogue collection from the early 2000s which are filled with editorials featuring styles that we have been buying recently like the iconic pink monogrammed Dior collection and pastel Chanel accessories.
Jillian: We are growing our
vintage handbag collection
and I'm so inspired by the rare seasonal bags we've come by recently, like pastel colored Coach bags from the 1990s and multicolored Louis Vuitton monogrammed bags from the early 2000s. These bags are true works of art that only go up in value!
2. What is your favorite trend right now?
Emilee: I am so excited that playful hair accessories are back in style, I especially love wearing tiny butterfly clips and sparkly hair barrettes. We just started carrying
a few rhinestone embellished hair claw clips
, they are going to be my summer staples!
3. How has the business grown over the past year & what is on the horizon for S&S?
Emilee: It feels like Sweet & Spark has exciting growth spurts each month, it is crazy how quickly things move around here! The past year has given us a great opportunity to step back and refocus our priorities like growing our vintage designer collection. Our team is currently focused on expanding our heritage handbag selection.
Jillian: We're thankful for the time we had to focus on our online presence over the past year and it's really paying off. Also, it's been rewarding to build our team and share our knowledge, from both a vintage and entrepreneurial standpoint. We're committed to our online community and growing our vintage collection!
4. What is on the top of your vintage wishlist right now?
Jillian: A Louis Vuitton belt bag because I know I would get a lot of wear out of it!